News
Techsburg has continued to expand their machining capabilities with the addition of both a Haas VF-2 CNC vertical mill and a Haas ST-25 CNC lathe. The VF-2 has travel dimensions of 30" x 16" x 20", programmable coolant nozzle, a chip auger, and 24+1 tool changer. The ST-25 has a 15" x 21" max capacity, a belt-type chip conveyor, and a programmable hydraulic tailstock.
The acquisition of these two machines will reduce costs, enhance quality, and shorten lead times for Techsburg Manufacturing customers well into the future.
---
Techsburg was featured in the December 26, 2012 edition of the News Messenger.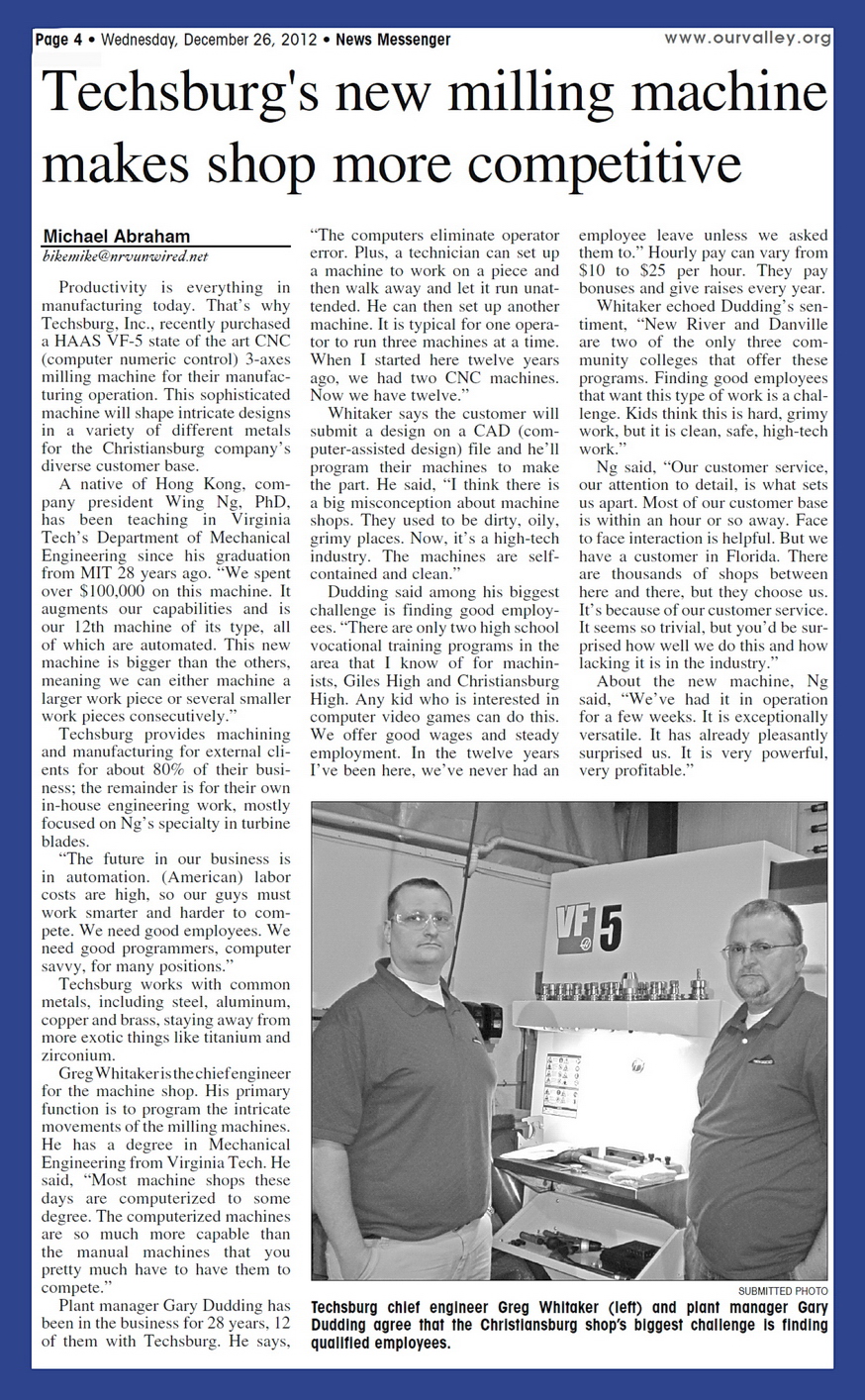 Click to view full-sized article (JPG)
---
In Dec 2012, Techsburg manufacturing division has added a HAAS VF-5/40 VMC to meet customers' demands.
---
When Hong Kong native Wing Ng arrived in Blacksburg to teach Mechanical Engineering at Virginia Tech 28 years ago, he thought it would be a short-term stepping stone. He's still there, with no plans to leave. The 56-year-old Ng's specialty is gas turbine engines, used primarily in aircraft and power generation applications. From his research work, he spun off a company 15 years ago called Technology in Blacksburg, now Techsburg, housed in The Threshold Center in the Christiansburg Industrial Park.